WELCOME TO A1 MOBILE TIRE SERVICE
3 EASY STEPS TO GET TIRES & TIRE SERVICES AT YOUR LOCATION
We come to you and
service your vehicle
WELCOME TO A1 MOBILE TIRE SERVICE
A1 Mobile Tire Service focuses on customer satisfaction, providing a safe and convenient tire service experience. We offer a convenient way to purchase brand new tires by delivering and installing tires at the client's home or workplace. We eliminate the need to search for a conventional tire shop and the time spent driving to the shop and waiting to be serviced. Our mobile tire service makes life more convenient.
We're open Monday-Friday 10:00 a.m.-6:00 p.m. and weekends by appointment. We proudly serve drivers all across Near Henderson, Las Vegas NV 89109, North Las Vegas, Summerlin, NEVADA, and surrounding areas.
The listings below are Mobile Tire Services we provide in the Las Vegas area.
When you have a flat tire, we provide assistance in changing a flat tire with a spare tire.  Our mobile tire service technicians come to your home, work, or roadside location.  We bring all the tools necessary and change your tire on-site.  The technician will also see if your flat tire is repairable and check your other tires to see if they are properly inflated.  
We provide flat tire change assistance for Cars, Pickups, SUVs, Trailers, Campers, RV, Bus, Box Trucks, and more.  We provide Flat Tire Assistance in San Antonio Texas.
MOBILE TIRE REPAIR / MOBILE FLAT TIRE REPAIR
Our A1 Mobile Tire Service comes to you.  We will come to your home, work, or other location to repair your flat tire.  Our mobile repair technicians will inspect your tire for eligibility to be repaired and if repairable will repair the flat tire on-site.  This service often calls fix a flat tire service.  Call us today for 24 Hour Mobile Flat Tire Repair.
MOBILE TIRE REPLACEMENT (NEW TIRE DELIVERY & INSTALLATION ON-SITE)
When you encounter a flat tire and need a new tire, our mobile tire service will deliver and install a new tire on-site.  We have a large stock of new tires for cars, trucks, RV, and trailers for instant delivery.  When you need a tire delivered to you and installed – give us a call.  We also provide residential mobile tire service for tire replacement.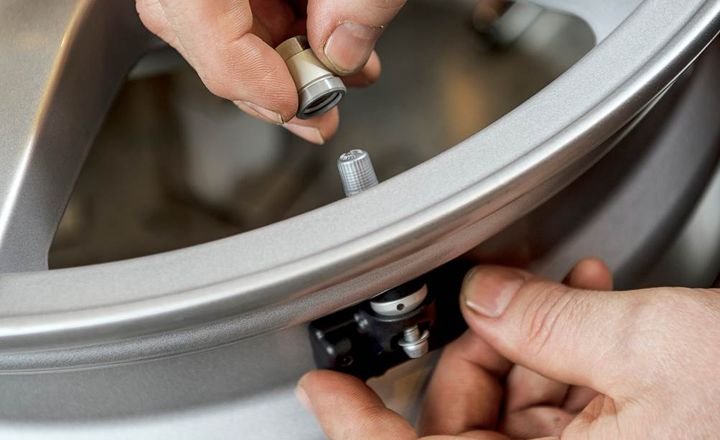 TPMS REPAIR SERVICE (TIRE PRESSURE MONITORING SYSTEM)
We troubleshoot and repair TPMS problems in San Antonio, Texas.  More often the TPMS is reporting the wrong sensor and needs to be reprogrammed, the TPMS sensor in the wheel is not communicating properly, or a TPMS Sensor requires replacement.  We have the equipment to reprogram your TPMS, relearn your tire positions, or replace your TPMS sensors.  We come to your home, work, or office to repair your TPMS system.